About Cinema
Information Notice
Please note: due to Covid-19, some of the locations may currently have safety measures in place, and be subject to reduced hours and capacity. Find out about changes on campus on our dedicated Covid-19 webpages.
If you want to relax after class or socialise with your friends, you can finish the day with a trip to the on-campus cinema, Curzon Goldsmiths. It brings the best in film to New Cross and is open to all and fully accessible for wheelchair users. The cinema also has a café, Thirty Five, so you can grab a drink and snack to take with you. You can visit the cinema on weekday evenings, and it is open all day at weekends.
The cinema has a 101-seat auditorium with 4k projection and Dolby 7.1 sound, to keep all film buffs happy. Its programme includes the latest Hollywood releases, as well as documentary and director Q&As so it is worth keeping track of what is coming up.
Goldsmiths students, staff and local residents also get access to exclusive discounts. Students who are keen movie fans can grab a loyalty card, to get every fifth film screening for free, making this a great way to catch up with your friends without splashing out too much.
Curzon Goldsmiths also plays host to Gold on Film, a week-long celebration of moving image made by Goldsmiths students, staff and alumni. This annual event is well worth attending as it features a range of work, from full-length movies to shorts and documentaries, showcasing Goldsmiths talent from across the globe.
Gallery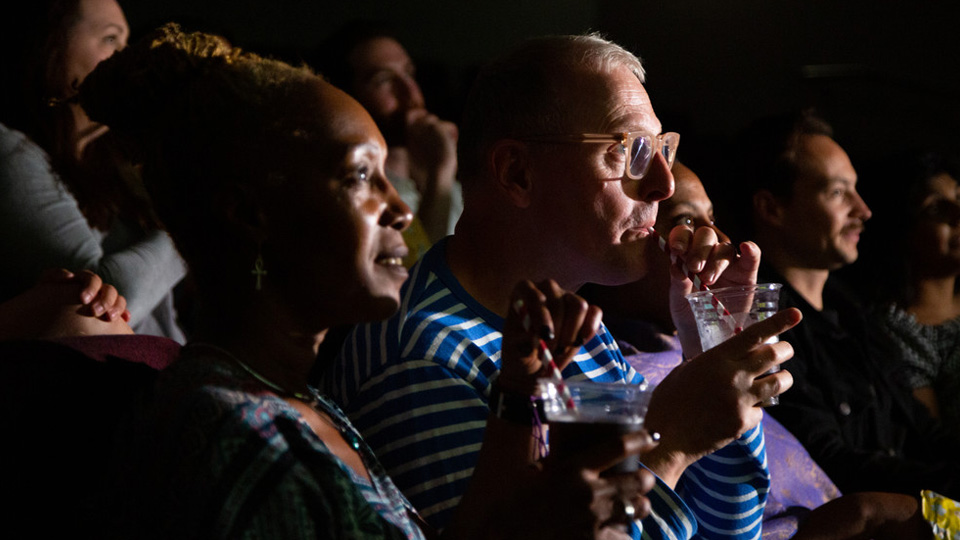 Discover more about Goldsmiths
Come to an Open Day
Have you enjoyed your Virtual Tour of Goldsmiths? Then why not visit us in person at one of our Open Days.
Chat to us
If you have a question about Goldsmiths chat to us for further support and information.
Our courses
We offer a range of courses across all study levels and a variety of subject areas.